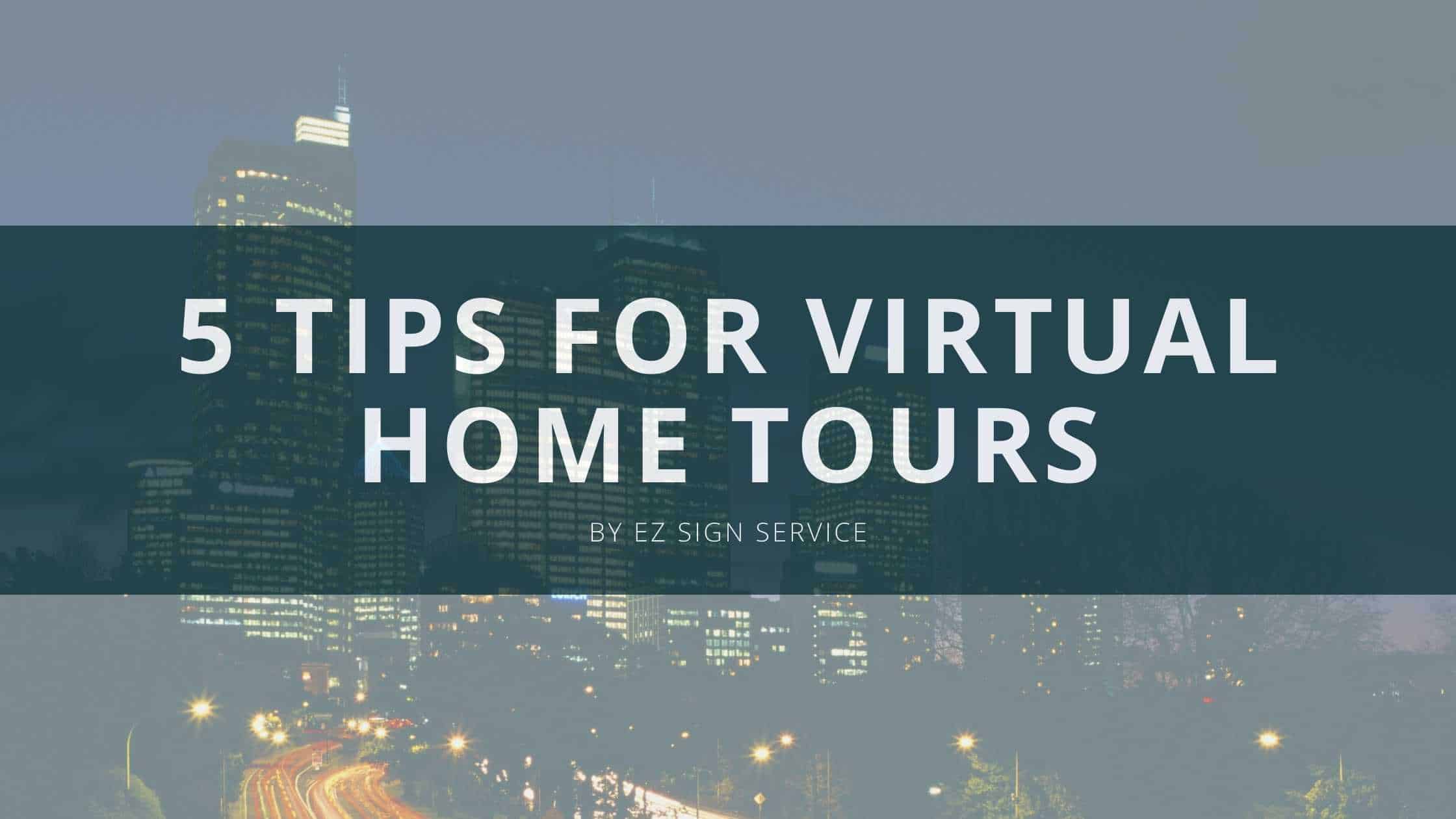 Real Estate is an adaptive industry. In this time of the COVID-19 pandemic, CDC regulations have advised against open houses and in-person tours of homes and properties for sale. This is temporarily put into place to maintain social distancing and clean environments. That being said, our best option for keeping our careers moving forward is by doing Virtual Home Tours.
EZ Sign Service has researched 5 Tips to make your Virtual Home Tours almost as good as in-person tours.
How Do Virtual Home Tours Work?
There are a few options for virtual home tours. The choice is ultimately the seller's and is based on their budget, time, and the equipment of the selling broker. Further, offering more than one option will help you sell the property faster.
A virtual tour is a "walk-through" of the property, either in 3D rendering or with actual video footage. Brokers and agents have used virtual tours as a bonus marketing technique for years, but now it has become essential.
Agents can host virtual open houses by recording a tour for their listing on their phone or camcorder. Buyers can facetime or zoom chat a tour with their agent to see the home before making an offer.
5 Tips to Rock Your Virtual Home Tours
1. 3D Home Tours
Some people prefer visual aids and need to see the measurements of the space to visualize it. With programs like Matterport available to brokerages, you can get a detailed 3D rendering of nearly any property. This allows your buyers to walk through properties of interest on their own devices.

2. Staging
When you record your virtual home tours, make sure the home is clean and well presented. If the home is vacant, virtual staging will help your buyers better envision the space. Virtual staging is less expensive than physical staging and can make all the difference between asking price and a lower offer.
3. Live Open Houses
Offering a live open house on Zoom can show your client's home to many potential buyers at once. Be sure to light the home well, dress professionally, and pre-plan your tour route. Leave time in your planned virtual home tours to answer any questions from those who joined you on the tour.
4. Don't Forget Your Exterior Views
If the house has entertaining space, a pool, or other features outside, make sure to show them off in your virtual home tours.

5. Follow Up
Make sure that you follow up with your viewers or their agents. Send them PDF documents with details on the house that may not be listed in the MLS. Following up an hour or two after the tour, and again 24-hours later will help keep your tour at the top of their minds. It also allows viewers to ask any questions they may have thought of after their discussion with their agent or family.
When you're ready to have your client's home listed, give EZ Sign Services a call to set up your professional Real Estate signage. We want to help you succeed.
As a Realtor®, you know how important it is for a successful home inspection. Therefore, you know that walking into an inspection blind is a bad idea. Your clients need to prepare, so there are no surprises. Keep reading to find out how to prepare for a home inspection.
How To Prepare for a Home Inspection

One of the things about being in real estate is you aren't just someone that finds or sells houses, you educate your clients. And one of the most stressful things when buying or selling is preparing for that home inspection so it can pass with flying colors. Read up on how to prepare for a home inspection.
Clear the Perimeter
The inspector looks at the outside of the house as well as the inside. Make sure the areas around the house are clear of debris or plant growth. The inspector needs a full view of the siding, trim, and caulking around doors and windows. This is a great way to start teaching your client how to prepare for a home inspection.
Provide Open Access
Give the inspector easy access to the property, inside and out. This includes attics, basements, under sinks, and furnace rooms. If they can't get into certain areas, they can't inspect them. This might worry the buyer and lead to them backing down from the deal.
Replace Light Bulbs
A blown light bulb can be a signal to the inspector of a number of issues. One of those could be a faulty wiring issue. Make sure all of the bulbs are working properly before the inspection.
Check the Roof
Check the gutters for missing pieces and be sure to clean the debris and moss from them. Search the roof for missing tiles, and make sure the downspouts are in place. If anything's out of order, your clients will want to fix it before the inspection.
Replace Furnace Return Filter
A clean furnace return filter has two great results. It helps your client's house smell fresh, and shows they take care of their furnace.
Turn Pilot Lights On
Make sure the pilot light to the water is turned on. If your client has a fireplace, turn on that pilot light as well. Moving through the property easily will allow the inspector to give a more thorough inspection. This gives confidence to the buyer that they're making the right choice.
Check the Fuse Box
Double-check that the fuse box is labeled properly. If there are any faded or confusing labels, replace them. This makes the inspection a lot easier.
Check the Doors
All doors should be in working condition. Doors should latch into the frame without issues, and all locks should be functioning properly.
Look for Leaks or Water Damage
The inspector will look for signs of leaks and water damage, so you should as well. Have your clients look under appliances, sinks, and around the base of the toilets. Also, look for signs of sagging, buckling, or warping ceilings.
Repair Faulty Cabinets
Check cabinet doors for loose hinges and repair as needed.
Need Help with Your Real Estate Signage?
EZ Sign Service can help make your real estate business an easier process. We store your signs until you need them, and 98% of our installation requests will be completed the next business day. We can also remove them for free. Contact us today.
Best Sign Installation Service Delivers!
You want to get that residential or commercial property moving along? Do you want to bring in the prospective clients? EZ Sign Service delivers topnotch real estate sign installation services to home and business listings in Raleigh, NC and the surrounding areas. We are the go-to real estate sign specialists. Our post with your sign goes on all of your residential and commercial real estate listings. We provide the sign installation, removal, and storage needs for busy, on-the-go agents such as yourself!
In addition, it is our primary goal to keep our reputation as the best real estate sign installation service company in the Raleigh area and nearby communities. We don't just talk about it, but we exhibit it in every real estate sign installation job we undertake. From the first time you call us to the installation, we are deeply involved in every step of the process. With us, you can find exactly what you are looking for when it comes to getting a real estate sign installation service that gets your property noticed.
We Have Years of Experience
We have many years of experience with all types of real estate sign installation work. Our team has set the standards that other Real Estate agents have come to recognize & appreciate. There is no job too large or small that we cannot handle.
We provide the following to better serve you:
We stand alone in the market with our competitive prices and remarkable customer service. Our team gives you the quality you expect with the service you deserve. As a sign installation company with firm roots in the Wake Forest community, as a result, we pride ourselves on making our customers happy. Our mission is to win your business and earn your referral.
Yes, We Have You Covered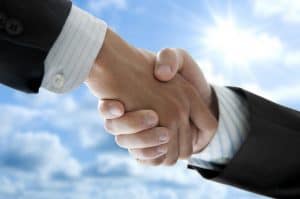 We offer real estate sign posts that compliment your home or business listed property. Time and time again, our talented team exceeds customers' expectations with outstanding craftsmanship. Also, our objective is for you to love the convenience of your real estate sign installation service and get the sales traffic you desire.
Our posts also offer the attention that you are looking for to draw buyers eyes to your listed property. In addition, your sign will be displayed proudly with any rider of choice.
We now also offer various Real Estate branded company colors. Give us a call today to see if we have your color available!
Finally, you want the best for your sign. Bring your sign high above the competition with our high-quality sign post!
What to Expect from the Real Estate Market in the Fall of 2016
Every season, the real estate market trends seem to change. As we enter fall 2016, what can we expect to happen to the real estate market? How are prices going to be affected by the presidential election? What should potential buyers be keeping an eye out for? Can the proper real estate sign installation really help my property sell?
This guide answers all of your pressing questions, as we take a look at the state of the real estate market for the fall, and what buyers and sellers can expect during the coming season.
Mortgage Rates Will Start Climbing
Mortgage rates have been low for a while now, but that is looking to change as we enter the fall season. And, the areas that will be hit most by this shift will be those with higher home prices.
The Market Will Make a Gradual Return to Normal
For more than 15 years, the real estate market has been in a serious state of flux. But the deeper we head into 2016, the more "normal" and balanced it will become. This means that new home construction and distressed sales will trend closer to their historic levels than they have for years.
Millennials Will Drive the Fall Market
The fall traditionally sees a slowdown in sales, but in 2016, Millennials will finally start making a difference as more and more of them start buying their first homes. You can also expect financially recovering Generation Xers and aging Baby Boomers to also make a big impact in the home buying field this fall.
Rent Rates to Continue to Climb
Rent rates are climbing at a much faster pace than home prices. This is a trend that started in 2015 and it will be remaining steady through the fall of 2016 and beyond, as American households simply lack the creditworthiness, savings, and stable income that's required by lenders to qualify for a mortgage these days.
Inventory Will Remain Light
At the end of summer 2016, there were very few homes available for sale on the market compared to what's normal for the "traditional" summer season. At the end of August, there were just 2.29 million homes on the market. That's approximately 5.2 months' worth of home sales. This is down by nearly 2% from August 2014. And this trend is going to continue into fall.
EZ SIGN SERVICE is a full-service Real Estate Sign Installation Company. A large percentage of home sales are a direct result of the Real Estate Sign. Our high-visibility signposts are the most cost-effective tool to help market the property you represent. Improve your real estate business with real estate sign installation from EZ Sign Service.
If you operate or are planning to start a business, an important consideration is how you plan to use signage or real estate sign installation. A creative, attractive real estate sign can help your business stand apart from the competition.
Function
Signs serve as a type of silent salesperson for your business. Exterior signs draw attention to your place of business and help differentiate it from others on the street. Interior signs help customers locate merchandise and can lead to impulse sales when added to special displays.
Types
Exterior signs can be ground-mounted or building-mounted. Ground-mounted signs can take on a variety of shapes and sizes, and are typically mounted near a road to attract the attention of passing motorists. Building-mounted signs are attached to the place of business and may be useful in areas where foot traffic is prevalent, such as a downtown shopping area.
Significance
Signs can be an essential component of a business's overall marketing strategy. A sign that contains a business's logo can help reinforce its brand. Signs are also used to draw attention to promotions and to convey information about the business. Because an exterior sign is visible 24 hours a day, 365 days a year, its effect is continuous.
Benefits
For businesses that have limited marketing funds, signs can be a cost-effective form of marketing. According to the SBA website, the cost-per-thousand, a common method used to measure the cost of reaching a thousand potential customers, is much lower for signage than other types of advertising, such as radio, televisions and newspapers.
Considerations
Signs can also be effective for off-premises use. Strategically placed billboards can convey a concise message to passing motorists. You can also place magnetic signs on the side of your vehicle to serve as a form of mobile advertising as well as pay other motorists to place signs on their own vehicles for additional reach.
Contact EZ Sign Service for the Best Real Estate Sign Installation for your business.