Best Sign Installation Service Delivers!
You want to get that residential or commercial property moving along? Do you want to bring in the prospective clients? EZ Sign Service delivers topnotch real estate sign installation services to home and business listings in Raleigh, NC and the surrounding areas. We are the go-to real estate sign specialists. Our post with your sign goes on all of your residential and commercial real estate listings. We provide the sign installation, removal, and storage needs for busy, on-the-go agents such as yourself!
In addition, it is our primary goal to keep our reputation as the best real estate sign installation service company in the Raleigh area and nearby communities. We don't just talk about it, but we exhibit it in every real estate sign installation job we undertake. From the first time you call us to the installation, we are deeply involved in every step of the process. With us, you can find exactly what you are looking for when it comes to getting a real estate sign installation service that gets your property noticed.
We Have Years of Experience
We have many years of experience with all types of real estate sign installation work. Our team has set the standards that other Real Estate agents have come to recognize & appreciate. There is no job too large or small that we cannot handle.
We provide the following to better serve you:
We stand alone in the market with our competitive prices and remarkable customer service. Our team gives you the quality you expect with the service you deserve. As a sign installation company with firm roots in the Wake Forest community, as a result, we pride ourselves on making our customers happy. Our mission is to win your business and earn your referral.
Yes, We Have You Covered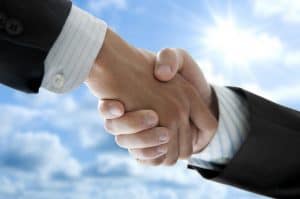 We offer real estate sign posts that compliment your home or business listed property. Time and time again, our talented team exceeds customers' expectations with outstanding craftsmanship. Also, our objective is for you to love the convenience of your real estate sign installation service and get the sales traffic you desire.
Our posts also offer the attention that you are looking for to draw buyers eyes to your listed property. In addition, your sign will be displayed proudly with any rider of choice.
We now also offer various Real Estate branded company colors. Give us a call today to see if we have your color available!
Finally, you want the best for your sign. Bring your sign high above the competition with our high-quality sign post!
What to Expect from the Real Estate Market in the Fall of 2016
Every season, the real estate market trends seem to change. As we enter fall 2016, what can we expect to happen to the real estate market? How are prices going to be affected by the presidential election? What should potential buyers be keeping an eye out for? Can the proper real estate sign installation really help my property sell?
This guide answers all of your pressing questions, as we take a look at the state of the real estate market for the fall, and what buyers and sellers can expect during the coming season.
Mortgage Rates Will Start Climbing
Mortgage rates have been low for a while now, but that is looking to change as we enter the fall season. And, the areas that will be hit most by this shift will be those with higher home prices.
The Market Will Make a Gradual Return to Normal
For more than 15 years, the real estate market has been in a serious state of flux. But the deeper we head into 2016, the more "normal" and balanced it will become. This means that new home construction and distressed sales will trend closer to their historic levels than they have for years.
Millennials Will Drive the Fall Market
The fall traditionally sees a slowdown in sales, but in 2016, Millennials will finally start making a difference as more and more of them start buying their first homes. You can also expect financially recovering Generation Xers and aging Baby Boomers to also make a big impact in the home buying field this fall.
Rent Rates to Continue to Climb
Rent rates are climbing at a much faster pace than home prices. This is a trend that started in 2015 and it will be remaining steady through the fall of 2016 and beyond, as American households simply lack the creditworthiness, savings, and stable income that's required by lenders to qualify for a mortgage these days.
Inventory Will Remain Light
At the end of summer 2016, there were very few homes available for sale on the market compared to what's normal for the "traditional" summer season. At the end of August, there were just 2.29 million homes on the market. That's approximately 5.2 months' worth of home sales. This is down by nearly 2% from August 2014. And this trend is going to continue into fall.
EZ SIGN SERVICE is a full-service Real Estate Sign Installation Company. A large percentage of home sales are a direct result of the Real Estate Sign. Our high-visibility signposts are the most cost-effective tool to help market the property you represent. Improve your real estate business with real estate sign installation from EZ Sign Service.
If you operate or are planning to start a business, an important consideration is how you plan to use signage or real estate sign installation. A creative, attractive real estate sign can help your business stand apart from the competition.
Function
Signs serve as a type of silent salesperson for your business. Exterior signs draw attention to your place of business and help differentiate it from others on the street. Interior signs help customers locate merchandise and can lead to impulse sales when added to special displays.
Types
Exterior signs can be ground-mounted or building-mounted. Ground-mounted signs can take on a variety of shapes and sizes, and are typically mounted near a road to attract the attention of passing motorists. Building-mounted signs are attached to the place of business and may be useful in areas where foot traffic is prevalent, such as a downtown shopping area.
Significance
Signs can be an essential component of a business's overall marketing strategy. A sign that contains a business's logo can help reinforce its brand. Signs are also used to draw attention to promotions and to convey information about the business. Because an exterior sign is visible 24 hours a day, 365 days a year, its effect is continuous.
Benefits
For businesses that have limited marketing funds, signs can be a cost-effective form of marketing. According to the SBA website, the cost-per-thousand, a common method used to measure the cost of reaching a thousand potential customers, is much lower for signage than other types of advertising, such as radio, televisions and newspapers.
Considerations
Signs can also be effective for off-premises use. Strategically placed billboards can convey a concise message to passing motorists. You can also place magnetic signs on the side of your vehicle to serve as a form of mobile advertising as well as pay other motorists to place signs on their own vehicles for additional reach.
Contact EZ Sign Service for the Best Real Estate Sign Installation for your business.