Best Sign Installation Service Delivers!
You want to get that residential or commercial property moving along? Do you want to bring in the prospective clients? EZ Sign Service delivers topnotch real estate sign installation services to home and business listings in Raleigh, NC and the surrounding areas. We are the go-to real estate sign specialists. Our post with your sign goes on all of your residential and commercial real estate listings. We provide the sign installation, removal, and storage needs for busy, on-the-go agents such as yourself!
In addition, it is our primary goal to keep our reputation as the best real estate sign installation service company in the Raleigh area and nearby communities. We don't just talk about it, but we exhibit it in every real estate sign installation job we undertake. From the first time you call us to the installation, we are deeply involved in every step of the process. With us, you can find exactly what you are looking for when it comes to getting a real estate sign installation service that gets your property noticed.
We Have Years of Experience
We have many years of experience with all types of real estate sign installation work. Our team has set the standards that other Real Estate agents have come to recognize & appreciate. There is no job too large or small that we cannot handle.
We provide the following to better serve you:
We stand alone in the market with our competitive prices and remarkable customer service. Our team gives you the quality you expect with the service you deserve. As a sign installation company with firm roots in the Wake Forest community, as a result, we pride ourselves on making our customers happy. Our mission is to win your business and earn your referral.
Yes, We Have You Covered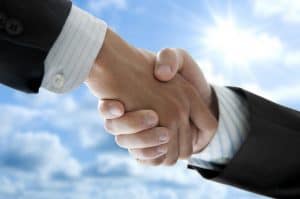 We offer real estate sign posts that compliment your home or business listed property. Time and time again, our talented team exceeds customers' expectations with outstanding craftsmanship. Also, our objective is for you to love the convenience of your real estate sign installation service and get the sales traffic you desire.
Our posts also offer the attention that you are looking for to draw buyers eyes to your listed property. In addition, your sign will be displayed proudly with any rider of choice.
We now also offer various Real Estate branded company colors. Give us a call today to see if we have your color available!
Finally, you want the best for your sign. Bring your sign high above the competition with our high-quality sign post!